America's Test Kitchen 7x3
Best Beef Stew
Join us as we uncover the secrets behind a favorite beef stew and streamline a hearty side dish.
A basic beef stew can be altered in dozens of ways, usually by adding more ingredients to the pot. But can you go the other way and strip beef stew down to its bare bones (or, to be more precise, to its beef)? If you trade the carrots and potatoes for a mess of onions and add a good dose of beer (instead of red wine) as part of the braising liquid, you've created a simple Belgian beef stew called carbonnade à la flamande. Beef, beer, and onions have a natural affinity—think burger, onion rings, and a beer. In a carbonnade, the heartiness of beef melds with the soft sweetness of sliced onions in a lightly thickened broth that is rich, deep, and satisfying, with the malty flavor of beer. We aimed to create the very best version of this cold-weather favorite. Sweet acorn squash makes a worthy partner alongside carbonnade or with many other dishes during the cold weather season, but too often this squash turns out dry and stringy. We wanted to devise a method that ensured sweet, tender squash, without a lot of hassle.
Recipes:
Carbonnade a la Flamande—Belgian Beef, Beer, and Onion Stew
Acorn Squash with Brown Sugar
Acorn Squash with Rosemary-Dried Fig Compote
Tasting Lab: Beer for Carbonnade
Equipment Center: Paring Knives—Updated
Science Desk: Are All Microwaves Created Equal?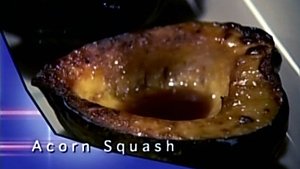 Jan. 20, 2007
America's Test Kitchen season 7