The Amazing Race 5x6
Why Can't We Get a Camel?
The teams continue racing in Egypt, logging more flight time as they head to the Karnak Temple. Colin and Christie find that opening times cause their large lead to evaporate, but they manage to get in some much-needed extra sleep. The teams participate in a Detour – Herd It or Haul it. The herding involves traveling five miles and then herding sheep and goats, while the hauling is a three mile trip and then hauling water on a slow donkey. Although only two teams choose the hauling option, it seems to be the faster. The teams then participate in a Roadblock in which one team-member becomes an archaeologist and they search for scarabs. The episode ends in a surprise ending with something that has never before happened on The Amazing Race.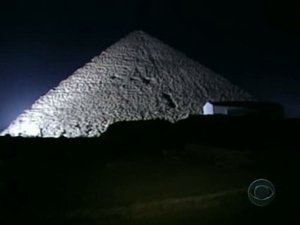 Aug. 10, 2004
The Amazing Race season 5