The Amazing Race 8x8
How's That Face Feel?
The teams take off from their Pit Stop in the Salt Lake City Library and receive a clue telling them to drive to Park City High School where they will find another clue. This clue instructs them to wait until 6 A.M. at which point they will leave in shuttles departing every ten minutes and then help a crew to inflate a hot-air balloon, which they will then ride. In mid-air, the Godlewskis and Weavers have a sort of collision. No real damage is done, but later the Weavers' balloon has a less-than-controlled landing. The teams next participate in a Detour at Heber Valley Railway — Spike It or Steam It. Most of them choose Spike It, which requires them to accurately construct a section of railway track using old-time tools. The Weavers opt for Steam It in which they fill a tender with 400 pounds of coal. Next the teams travel to Bear Lake Rendezvous Beach, spend the night and then depart fifteen minutes apart. After traveling 137 miles to Dunham, they arrive at Dunham Ranch in Wyoming and participate in a two-person Roadblock that requires them to round-up cattle. Afterwards, they wait for Old Faithful at Yellowstone National Park to erupt, before finally traveling to a ranch at the address 15200 where Phil tells them that they are still racing and they have not arrived at the Pit Stop.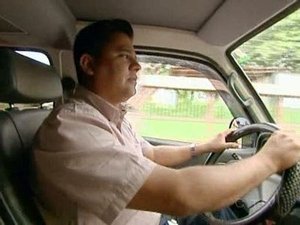 Nov. 22, 2005
The Amazing Race season 8