The Bachelor 1x4
Week Four (S1)
The remaining four Bachelorettes all get a chance to say goodbye, as they vacate the Ladies' Villa to return to their hometowns and introduce Alex to their families and friends.
First Trip: Kim
Knowing he hasn't spent very much one-on-one time with Kim, Alex arrives in Phoenix, Arizona and makes a point of getting some private time with her … and the two go speed boating on a lake! They had a great time, and even managed to sneak in a kiss or three.
Afterwards, it was on to Kim's parent's house to meet the family. Alex got to spend time with Kim's mom, dad, two sisters, brother-in-law, niece and nephew. It was important to Kim to see if Alex connected well with kids, which he seemed to — up until he accidentally made her nephew cry by playing with him a little too rough. The rest of the visit was pleasant, as Alex seemed to connect well with his date's family.
Second Trip: Trista
An excited and energetic Alex arrives in St. Louis, Missouri to spend some quality time with Trista and me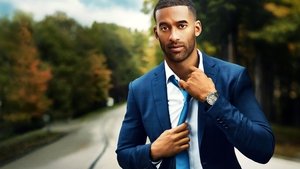 Apr. 15, 2002