The Bachelor 1x5
Week Five (S1)
We open in Malibu, where Alex is looking forward to the overnight dates and the opportunity to spend some real time with each of the remaining bachelorettes, but is worried about the upcoming Rose Ceremony.
First Dream Date: Amanda in New York City
Amanda is thrilled to have the chance to get closer to Alex, and this is her first time going to New York City. While taking a double-decker bus tour through the city, Alex asks some questions to Amanda — including asking her about her breasts. Amanda takes the question in stride, and admits that when she was a child, she was obsessed with Dolly Parton, and that she had an augmentation. Alex was thrilled with Amanda's honest, straight-forward, and friendly demeanor.
After a romantic ice-skating session, they go on a chilly-but-romantic horse carriage ride through Central Park, in which Alex sings a little They Might Be Giants as they discuss the pleasures of dressing-up and role playing — specifically, dressing Alex up in some Chaps!
On the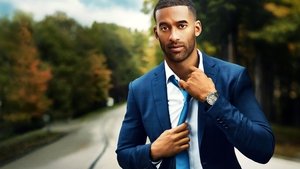 Apr. 22, 2002