The Bachelor 6x9
Week Eight (S6)
ABC Press Release:
""EPISODE 608″" – Byron introduces the final two women to his parents. However, when he goes to meet the ladies' folks, one woman's parents might not show up. Then Byron takes each of the women to his home on Lake Mead for one final date. Whom will he chose, and will he propose?
ABC Press Release 2:
""Episode 608″" – Byron must make one of the most difficult decisions of his life. For the first time on ""The Bachelor,"" the parents of the prospective brides and groom visit the bachelor pad and meet each other. Will Byron's parents influence his decision? Shaking things up further, both women travel to Nevada to meet Byron's dearest friends, followed by one last intimate date together. Finally, in this gripping two-hour conclusion, Byron puts his heart on the line, offers his final rose and delivers the most heart-felt proposal ever, on the season finale of ""The Bachelor,"" WEDNESDAY, NOVEMBER 24 (8:00-10:02 p.m., ET), on the ABC Television Network.
Mary's reluctance to have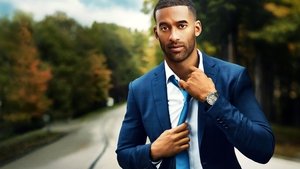 Nov. 24, 2004