Would I Lie to You? 10x2
Bob Mortimer, Nadiya Hussain, Diane Morgan and Michael Smiley.
Rob Brydon presents as regular team captains David Mitchell and Lee Mack are joined by Nadiya Hussain, winner of last year's The Great British Bake Off, comic and actor Michael Smiley, and comedians Bob Mortimer and Diane Morgan. As usual, the participants aim to hoodwink their opponents with absurd facts and plausible lies about themselves in a bid to secure a team victory and the dubious honour of being dubbed the liar of the week.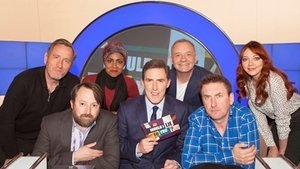 Sep. 09, 2016
Would I Lie to You? season 10